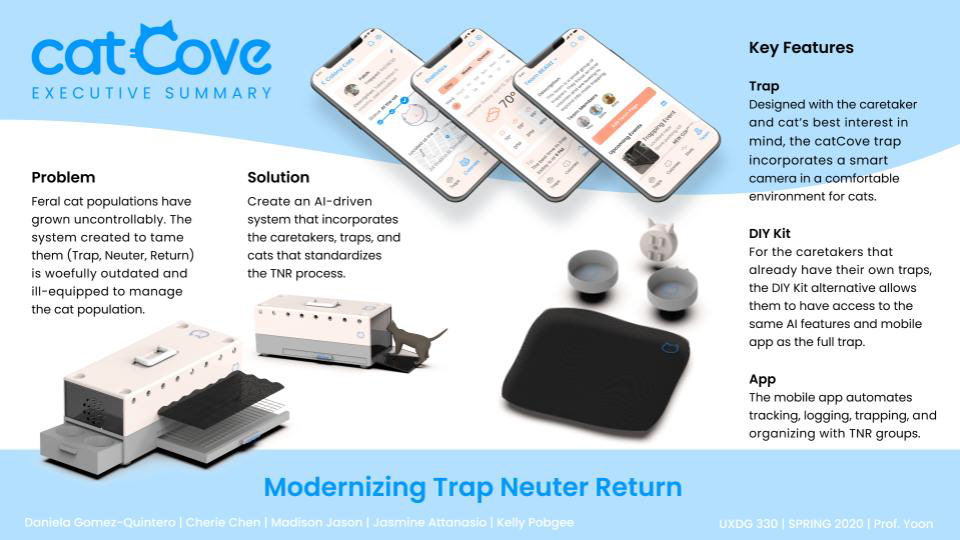 This project was created for our UX Studio I class with the sole requirement of AI implementation.
View our Adobe XD prototype
Trap, Neuter, Return
is a program implemented as a humane solution that aims to decrease the feral cat population without the use of lethal or inhumane techniques.
Cat Colony Caretakers
are typically
volunteers
that seek out local cat colonies and care for them by providing food, transport to medical help, and nursing the young. 
Survey Responses:
185
Interviewees:
6 Caretakers, 1 Vet Tech, 1 Animal Control Specialist across the US
Observation:
A Caretaker visiting one of their colonies
To view more details about our research findings, check out our process book on the right!
Colony caretakers struggle to
monitor
traps,
transport
trapped cats to the vet, and handle
aftercare
during recovery.
One of the key issues we spotted right away was a
terrible lack of standardization
.
No 2 caretakers had the same process. Everything varied! Keeping track of the cats or not, logging or not, whether they worked alone or not, if they paid for the resources or not. So
how do you design for a system that is barely a system?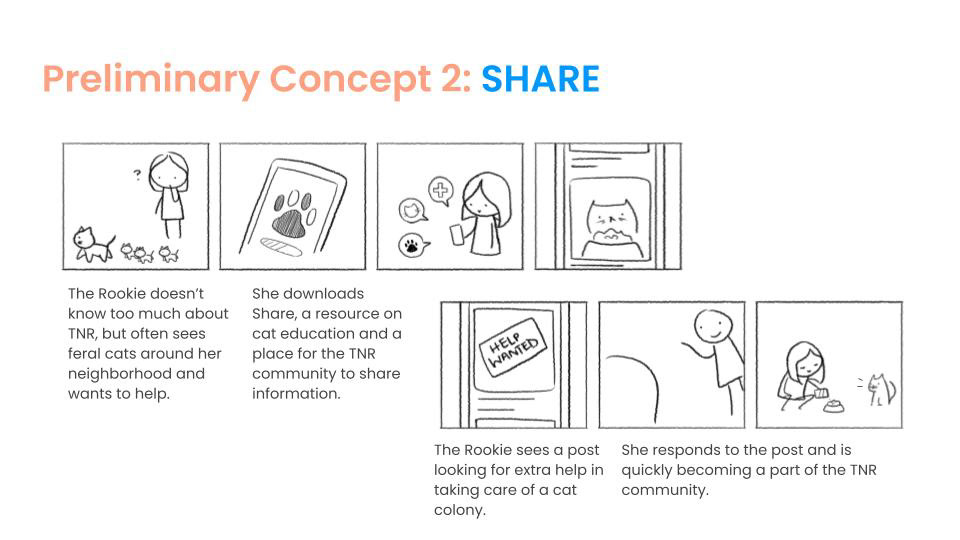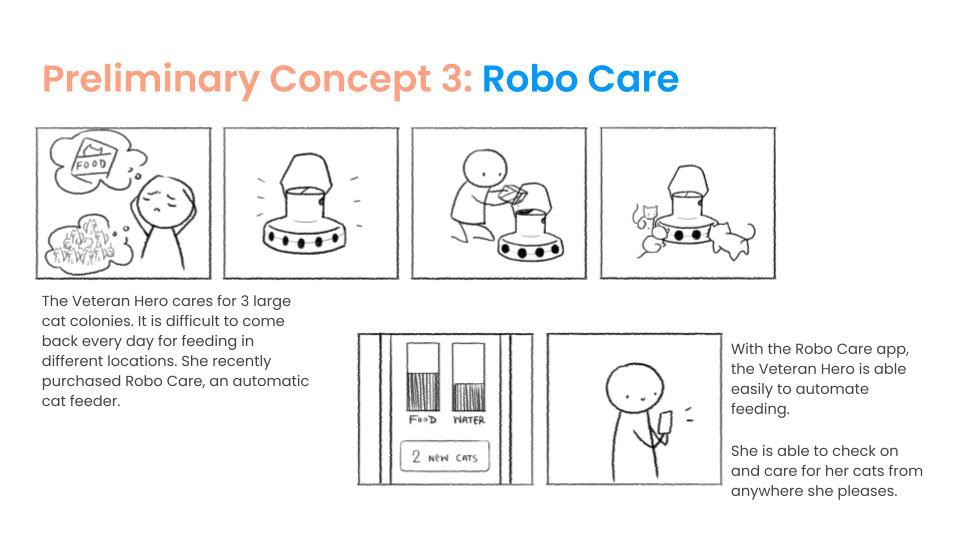 We chose to
combine concepts 1 and 2 in order to focus on the crucial aspects of standardizing
any process: the key tool (the trap) and the organization tool (the app)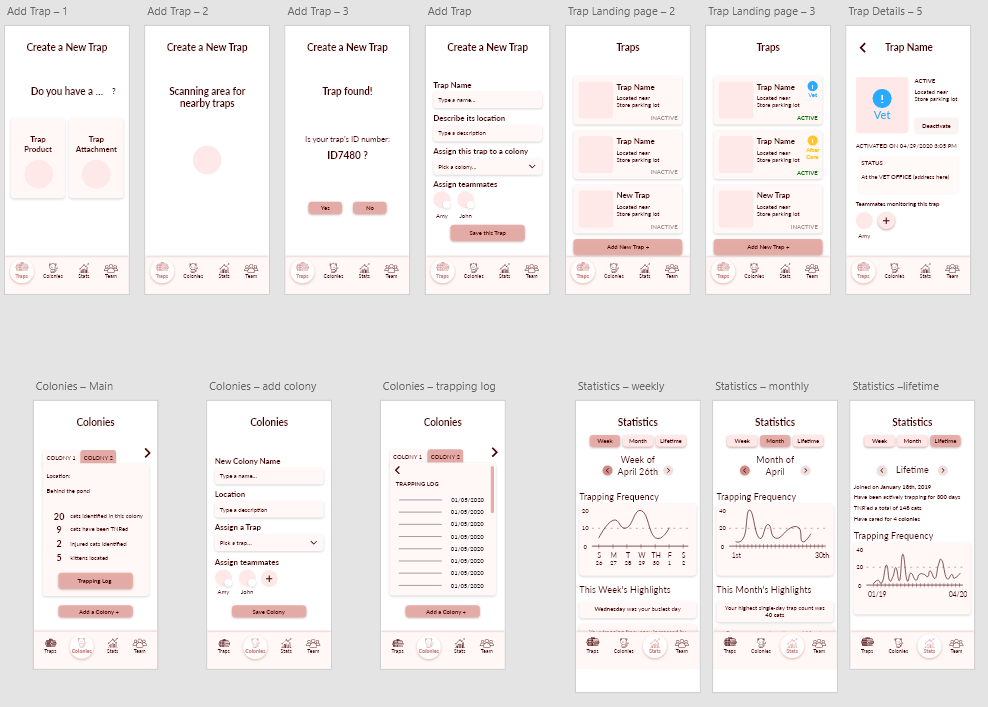 Our app and physical product went through 4 iterations with our target audience in order to ensure it would be genuinely helpful for their tasks. They provided lots of great insights through each test, which finally directed us to our final designs.
why we included a DIY kit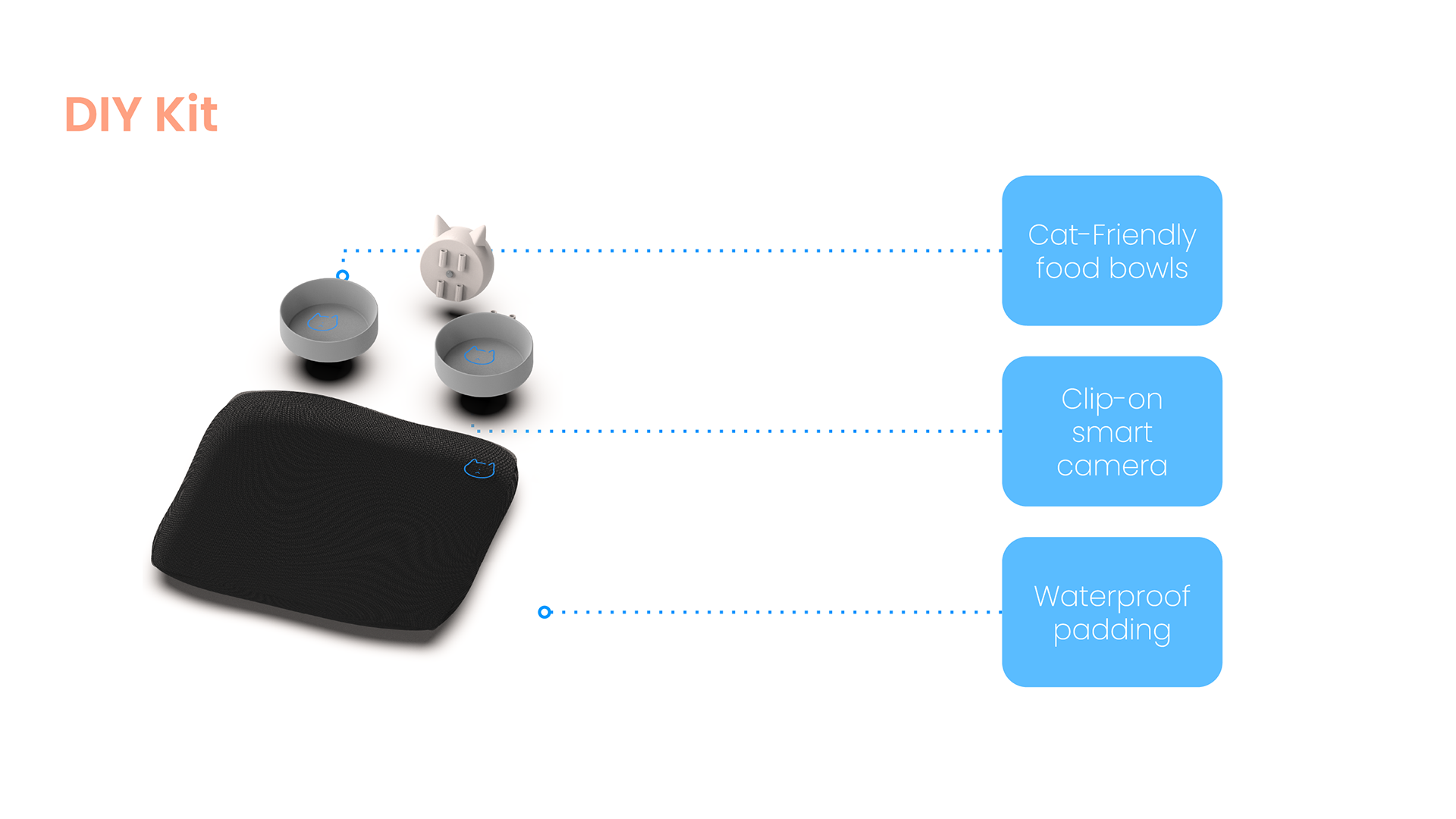 Since the majority of caretakers use their own funds for their TNR process, we thought to include a cost-effective solution that built on the already existing DIY nature. Even if caretakers can't get the full AI-powered trap, they can still clip on a smart camera to any trap they own and get similar benefits.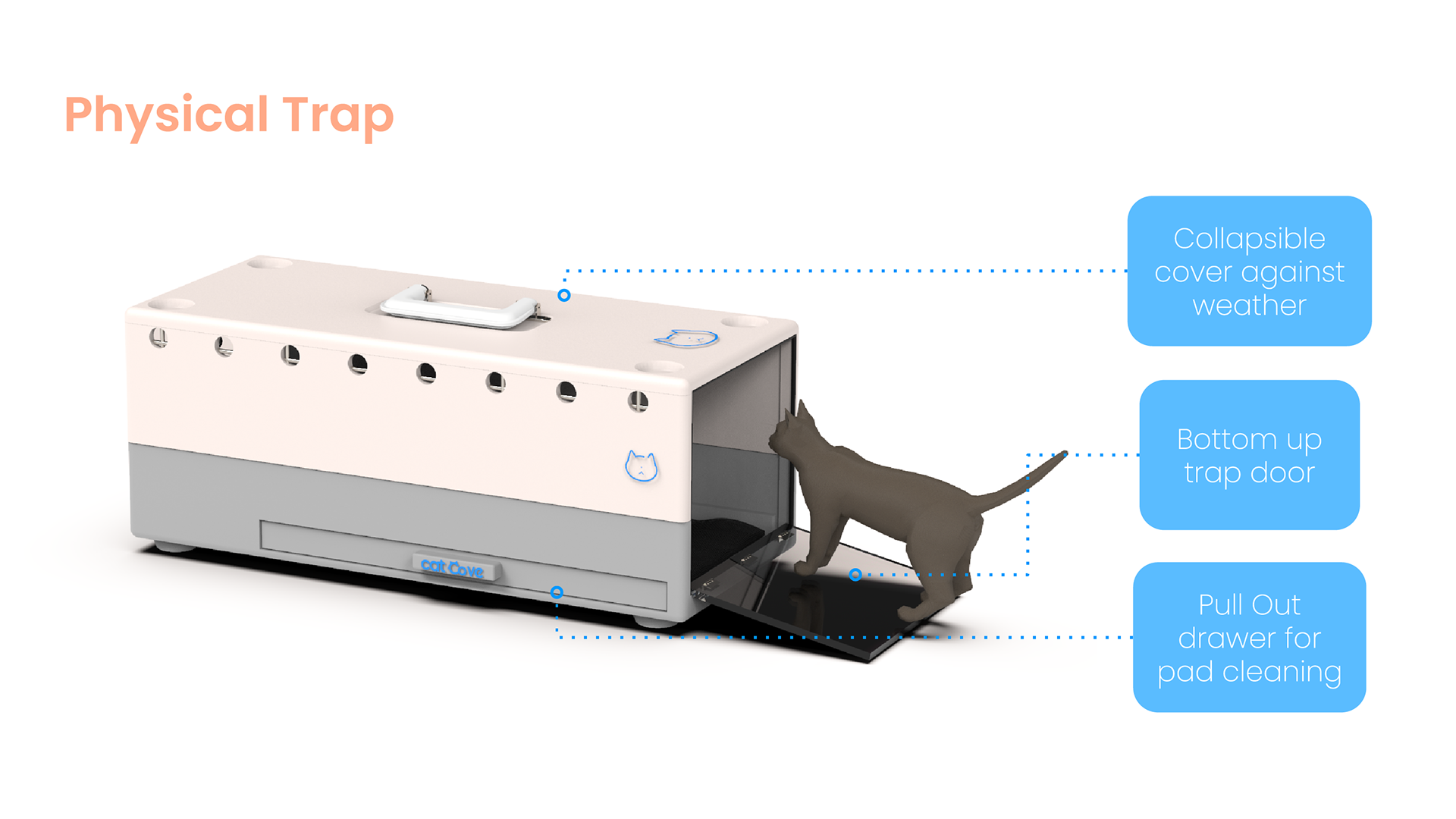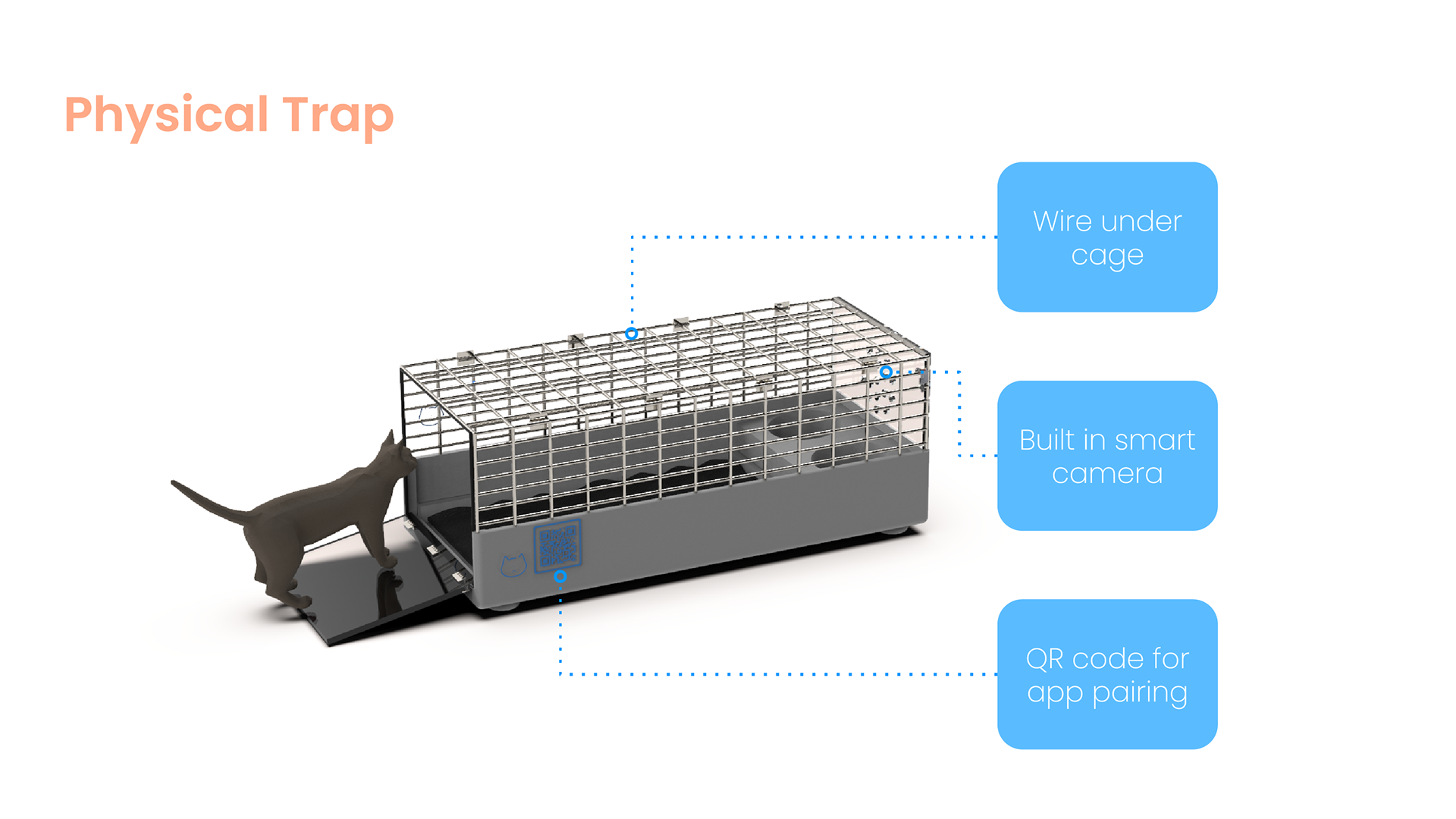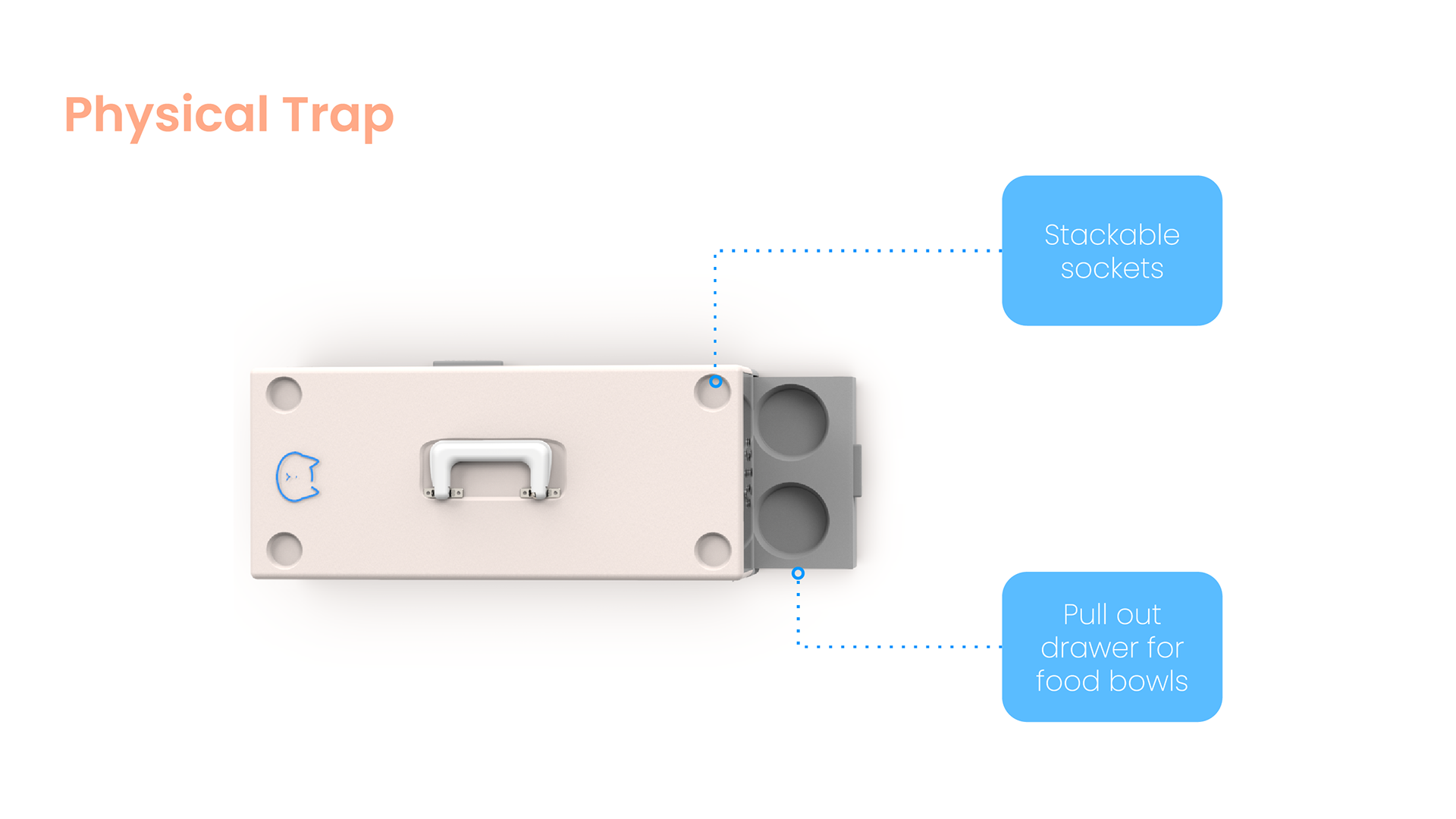 catCove was completed during COVID-19 while our classes were all virtual. We came in thinking we'd have difficulties communicating with our target audience, but thankfully everyone was really flexible and we