Meet the space adventure that took home Best in Class for the semester and Best Board Game in SCAD's Entelechy Awards- A 4-person dungeon crawler named In The Xixian Shadows!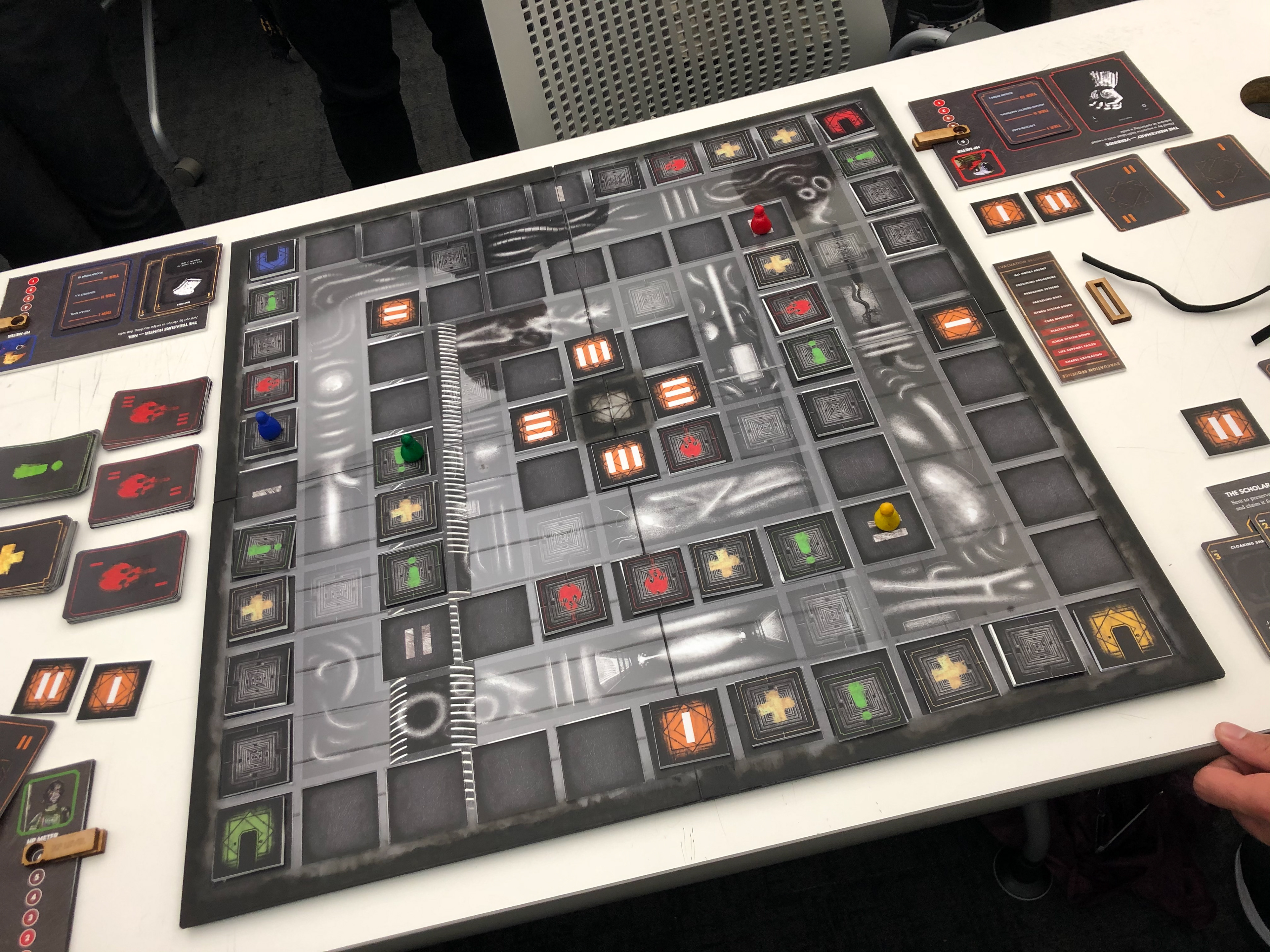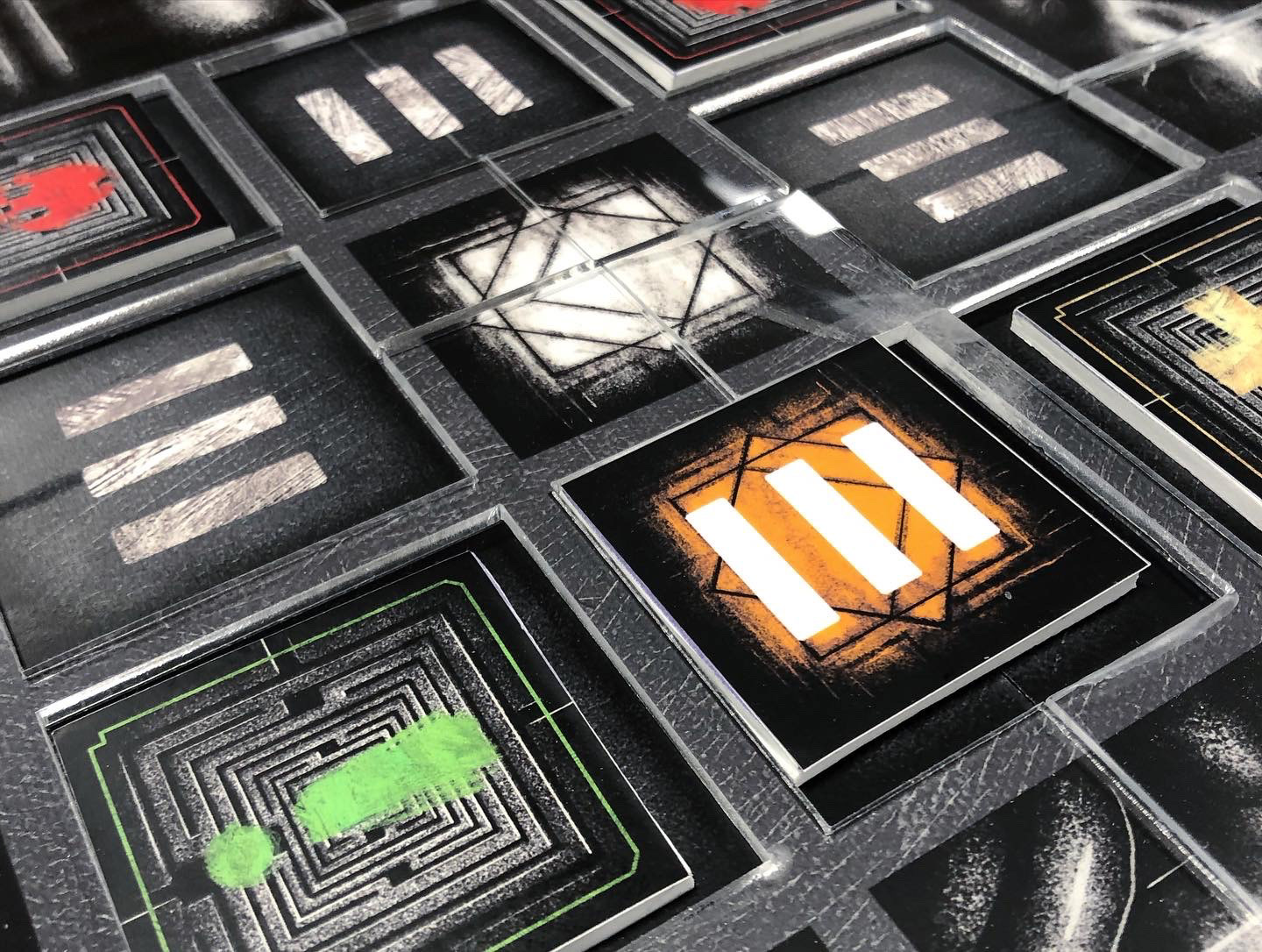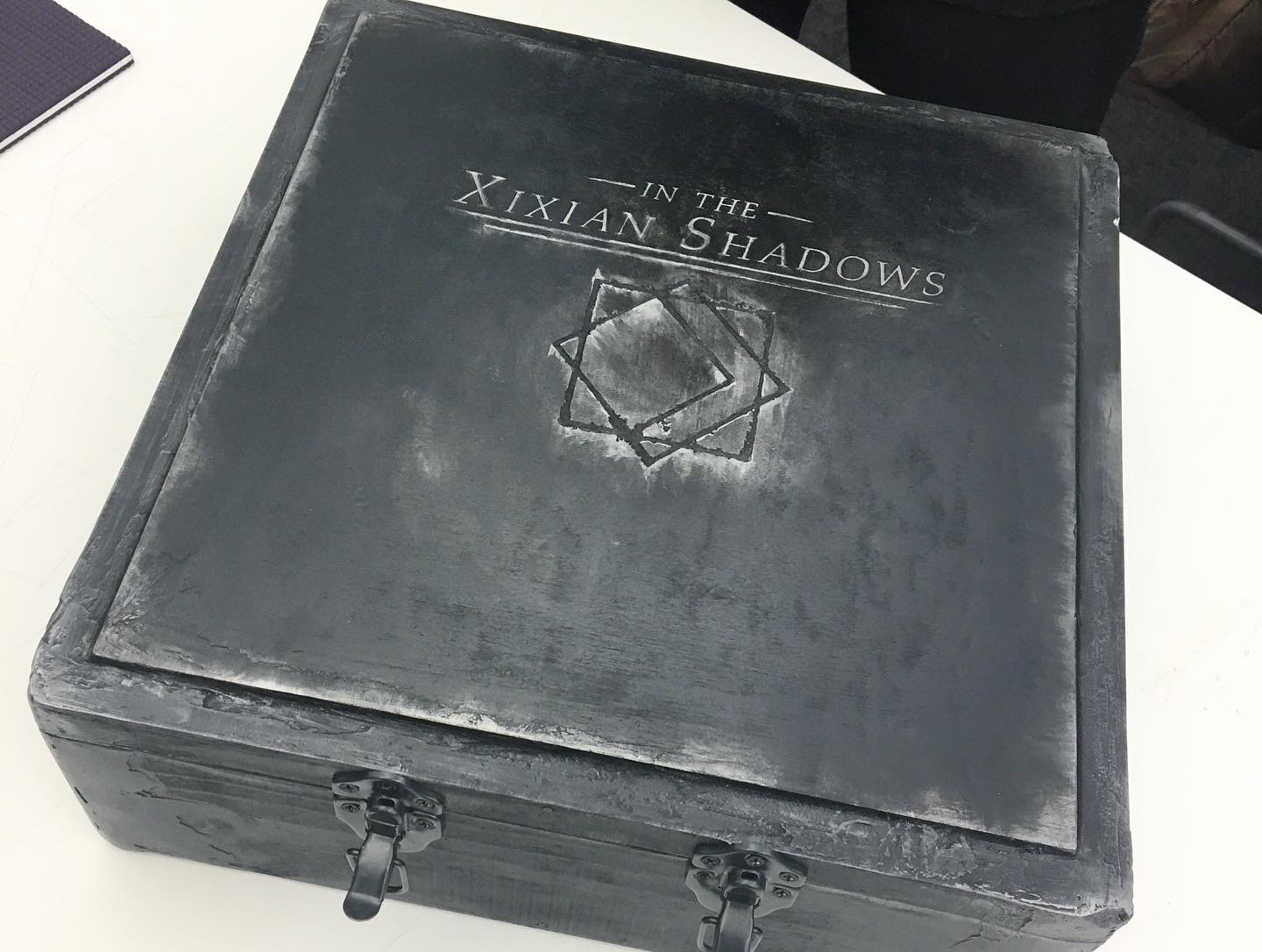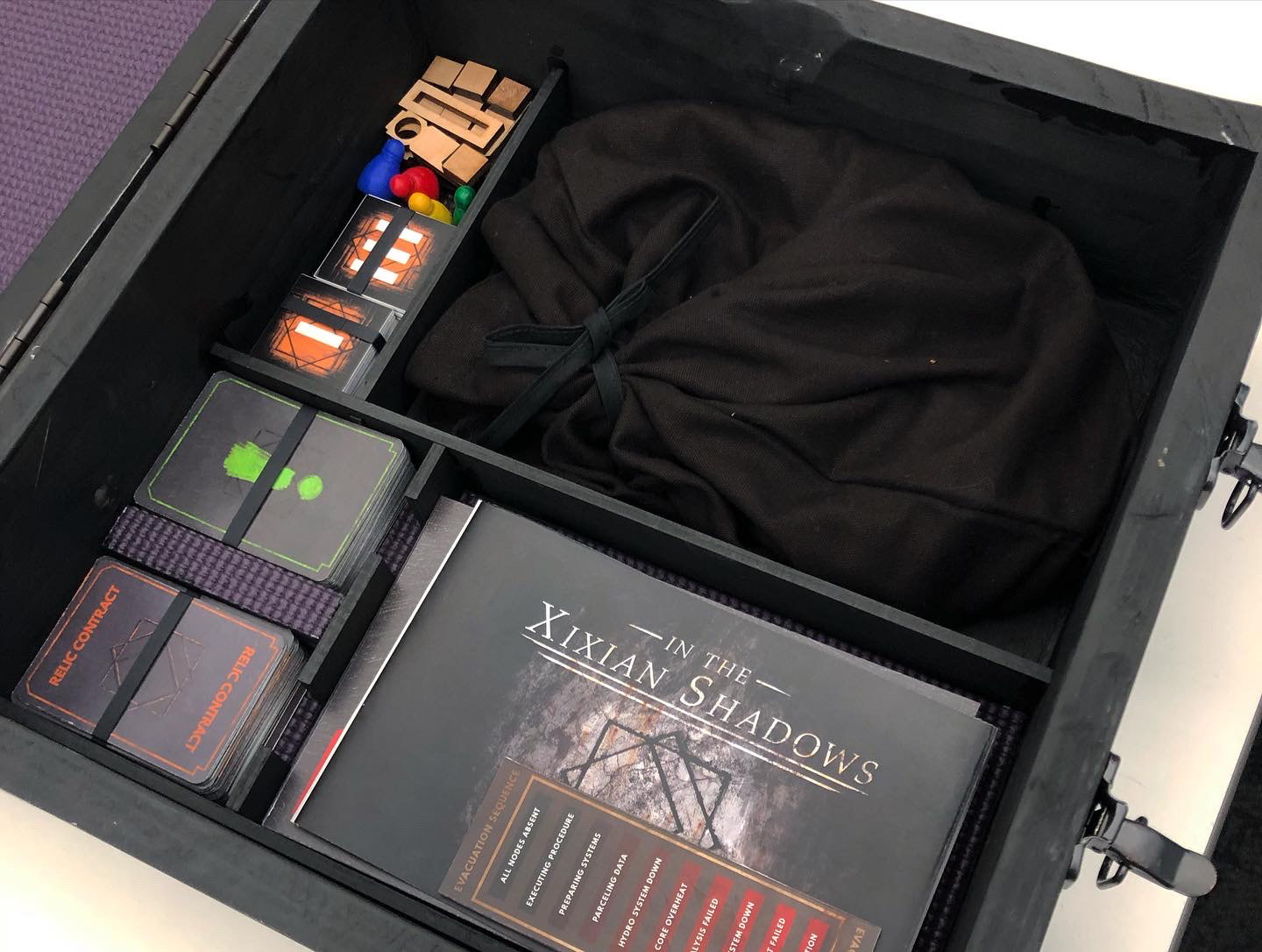 Daniela's Note:

Even though this started as a class project in February of 2020, this game is still in development! Stay tuned for news about our Kickstarter :)
The Class Prompt:
Create a multiplayer board game with a quick setup time that lasts no longer than one hour in 4 weeks time. The final product must look like it came directly from a store.
Our group hit the ground running with initial sketches and ideas. Our roles were divided as follows:
Jason Scalfano - Story and Art
Dominick Gagliano - Game Design
Walter Street - Math, Statistics, and Probability
Jay Godfrey - Game Design
Myself - UX, Prototyping, and Project Management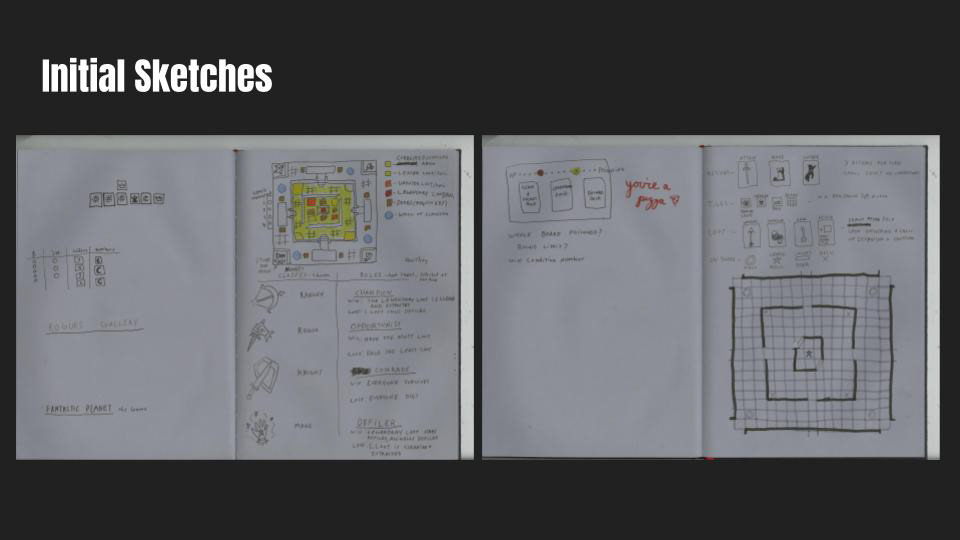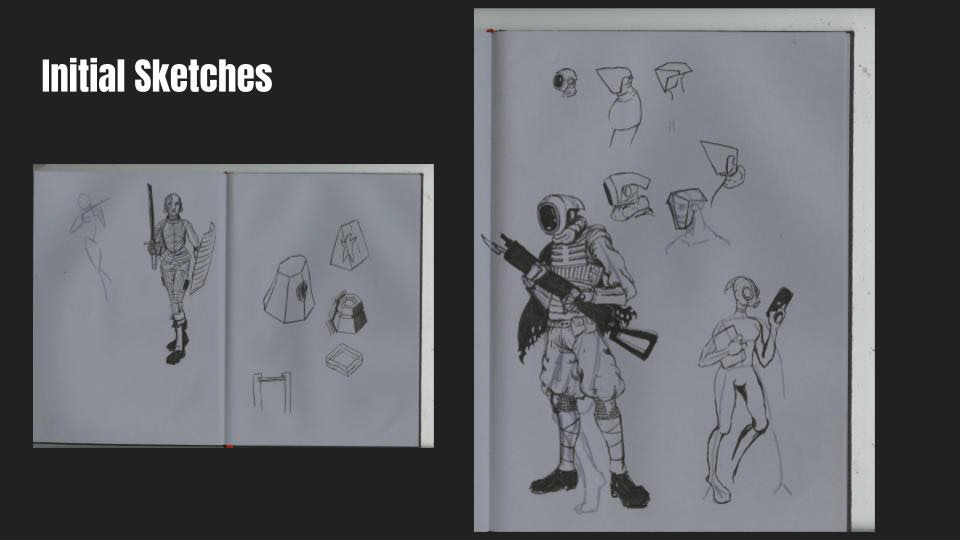 Phase 2: Create, Test, Fix and Repeat
Very quickly, we tried to test anything and everything we were able to. We had a very tight schedule to run, and keeping playtesting involved early on helped us create a complete experience later on.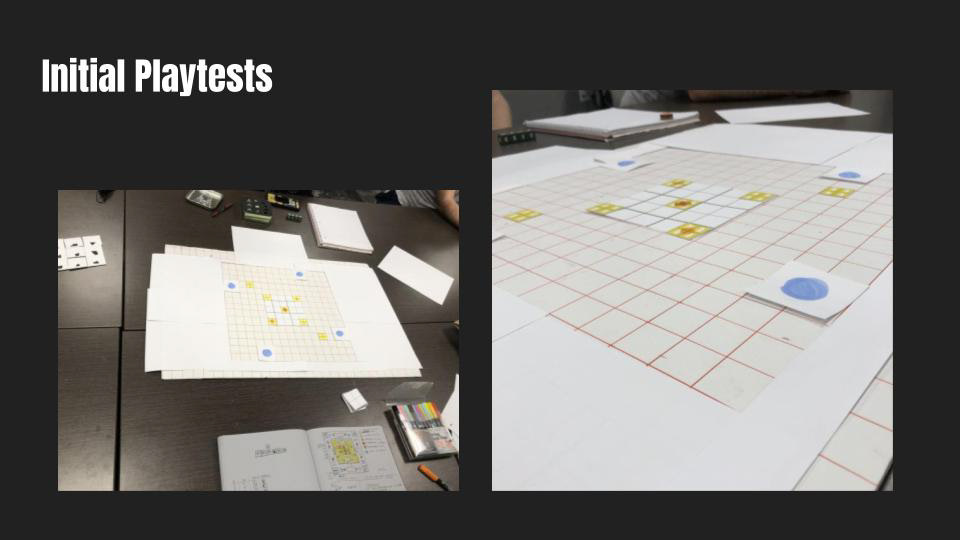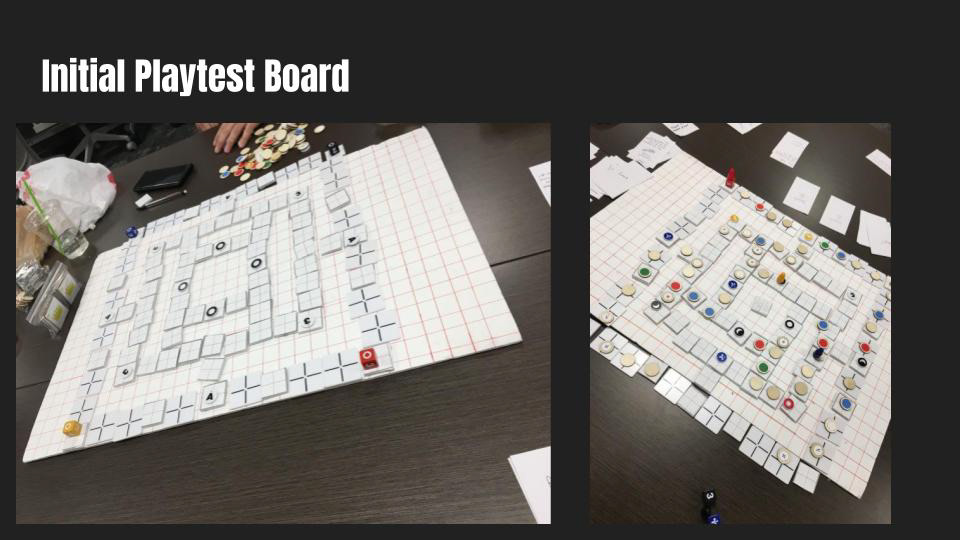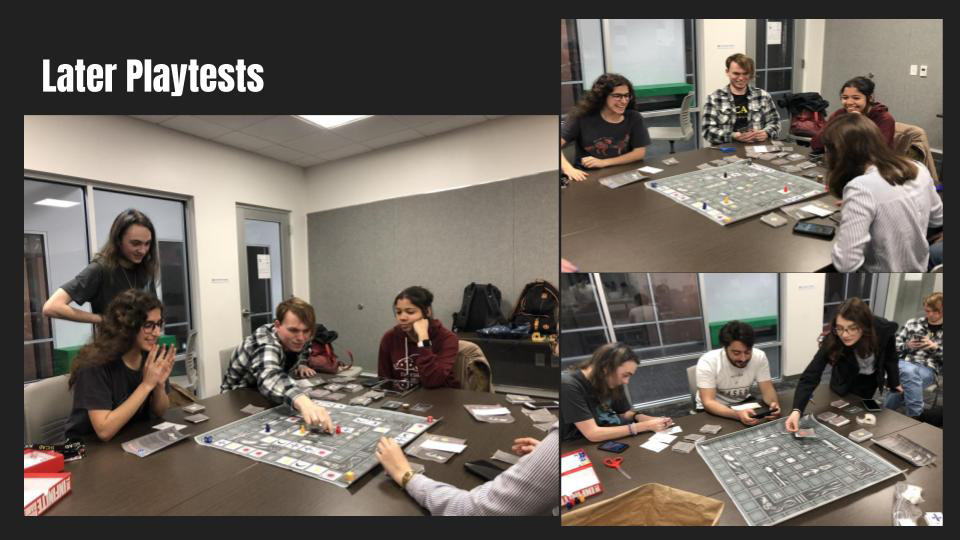 Our biggest challenge throughout this endeavour was creating a satisfying dungeon crawler while also keeping setup-time as minimal as possible. Dungeon crawlers typically have a lot of pieces and cards so we also had to consider the best way to organize all of this information in a way that was intuitive and fun.
Our solution? We cut some stuff out to make the important stuff even better. Originally we had classes that allowed for more character creation, but instead we shifted our focus to the exploration element of the game. Our attention was mostly on creating a refreshing experience with tiles and balancing their "spawn rates".
MINI CASE STUDY: The UX of a Player Card
As our dungeon crawler grew in size, we realized that there was a possibility that the player may need to keep track of a variety of information. Dungeon crawlers also have the capability to have a large number of game bits so this could get messy fast.
Once our game was becoming more solid, I rounded up all the information bits that a player may need to keep around for themselves. This included the following:
- What weapon is currently equipped (and what if they don't have a weapon?)
- How much health they have left
- What relic contracts they need and have
From here, I went on to create a player card that could easily give the player a place to store all of this information instead of committing it to memory or shuffling through endless cards.
For the health bar, I wanted to go beyond a simple marker. As with many of these game bits, I was concerned with how delicate these need to be placed. From my experience with board markers, they constantly shift around by the slightest movement. I wanted something that would stick and stay there. So I played with magnets!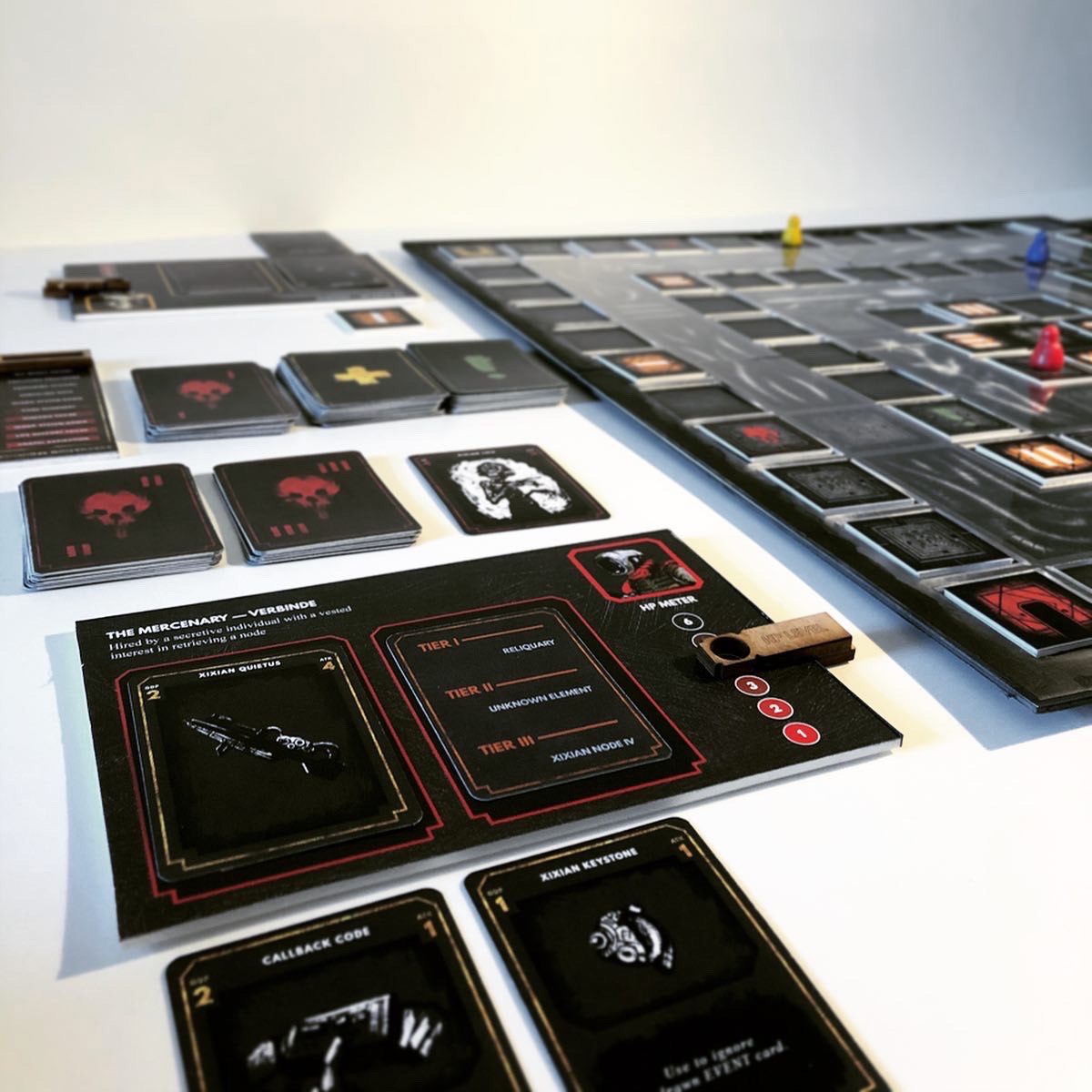 The player card's right edge has a magnet strip. The marker hugs the top and side of the player card and locks into place with an additional magnet.  No more shifting markers!
MINI CASE STUDY: The UX of Tile-based Games
Tile games can be chaotic. Wether it is Dominos, Catan, Carcassone, Labyrinth or any game with tiles, it is so easy to mess up their placements by accident. These games typically require the player to be delicate, careful, and methodical when performing any action that involves the movement or placement of tiles. Since our players had to place tiles down each turn, we took this concern very seriously.
How might we create a tile game where individual tiles stay in place regardless of other movements across the board?
Our solution? Acrylic slots.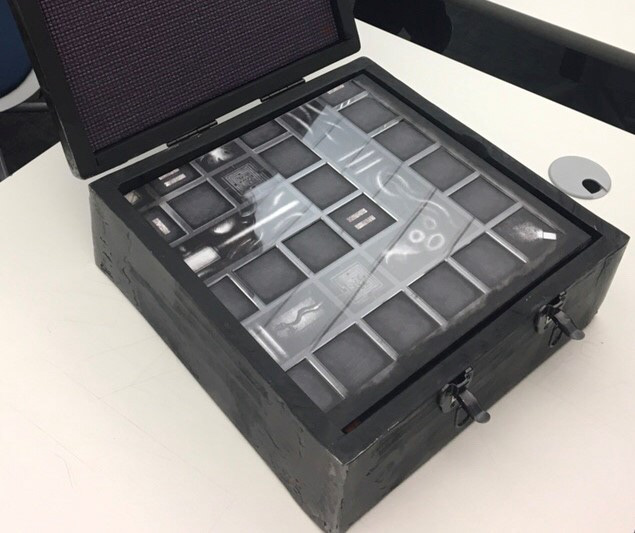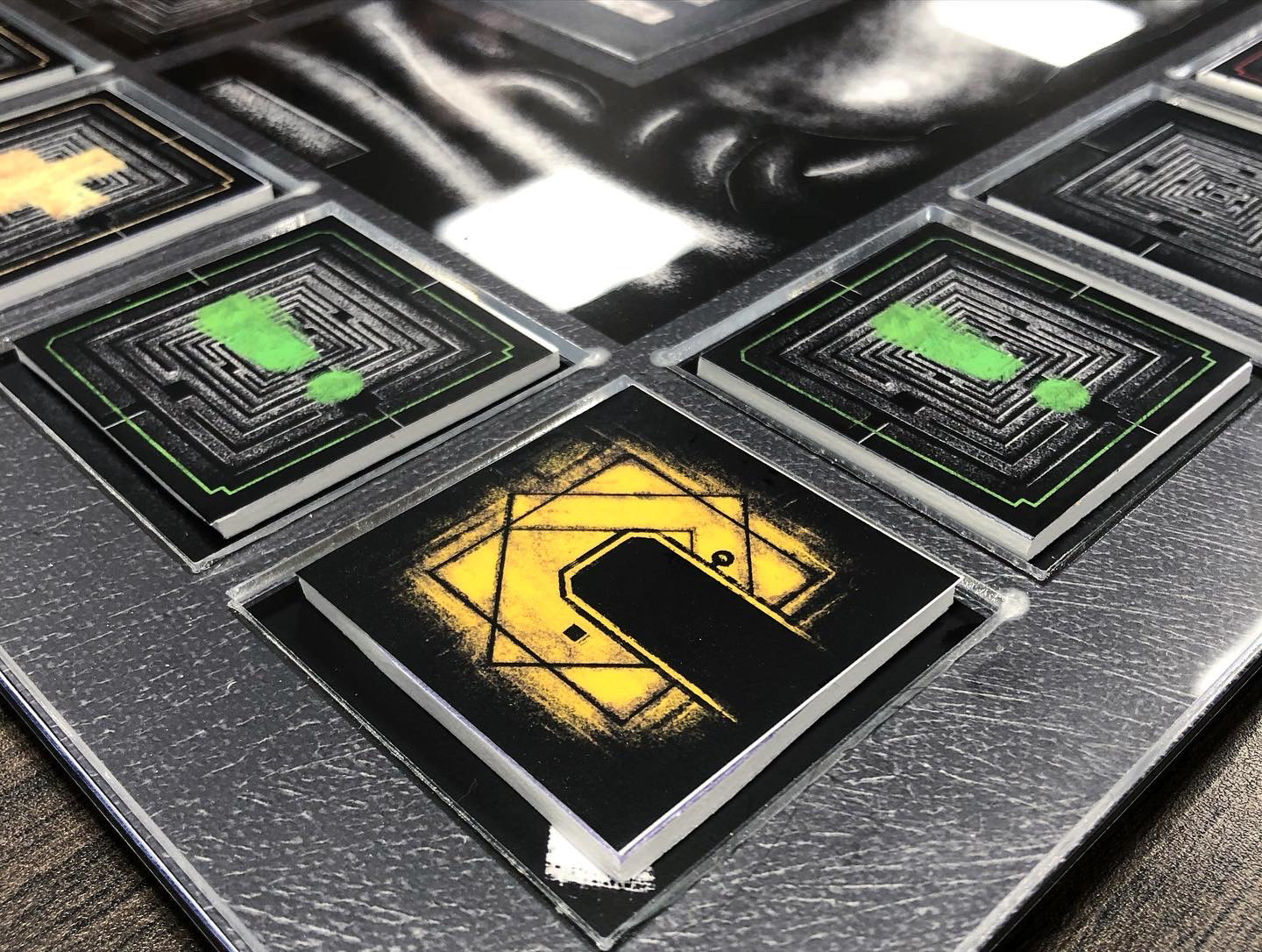 These slots were slightly larger than the tiles themselves, so they could be placed and removed without hassle. This also helped the players know where to place the tiles along the board. During critique, this was one feature found to be most admired, with its only flaw being the cost of large-scale production (one that we are now exploring as we push this game further into development). 
Phase 3: Finishing Touches
Once we solidified our concept and gameplay, we went in to create a high-quality prototype with the best materials Savannah could offer. We built, printed, and cut every game piece ourselves, with the exception of the main board which was made of metal and clear acrylic. Kudos to Jason for crafting the box by hand!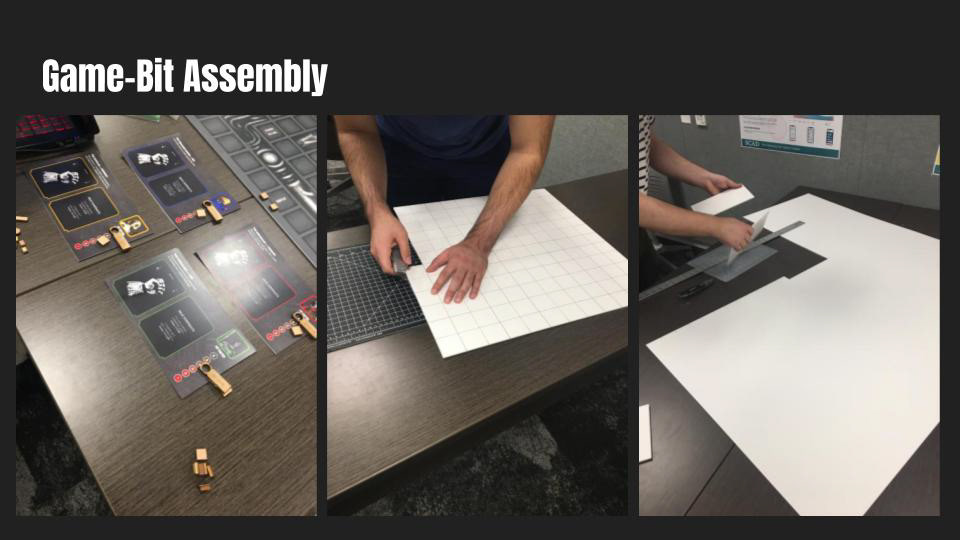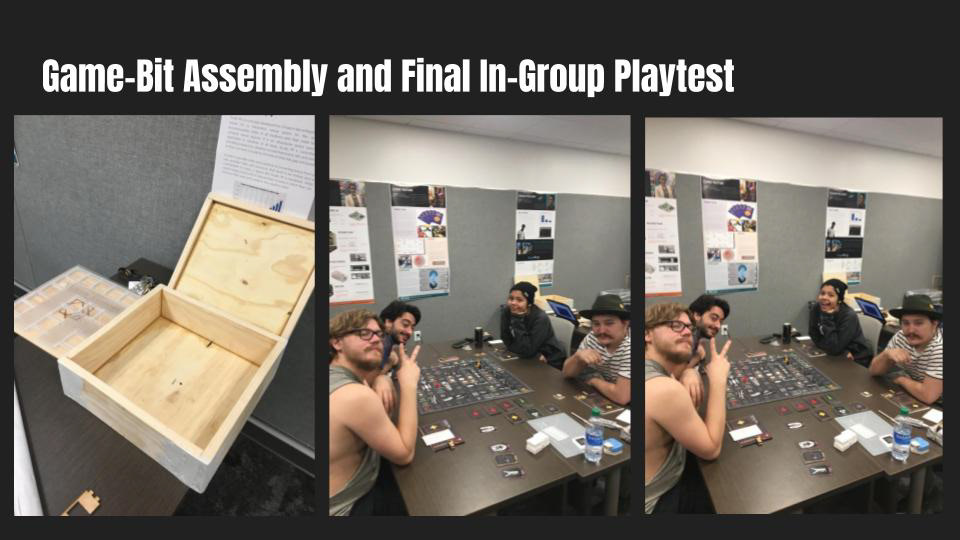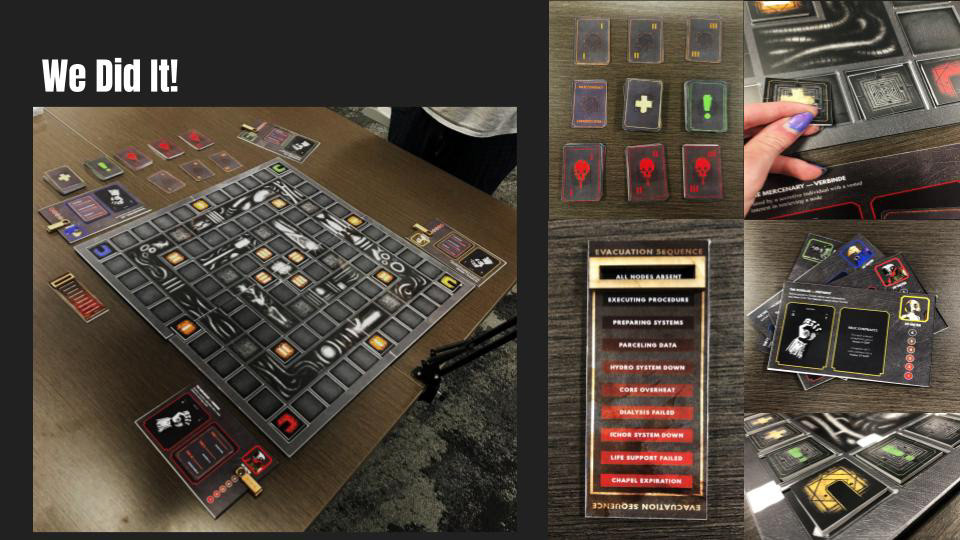 Phase 4: Let's Do This For Real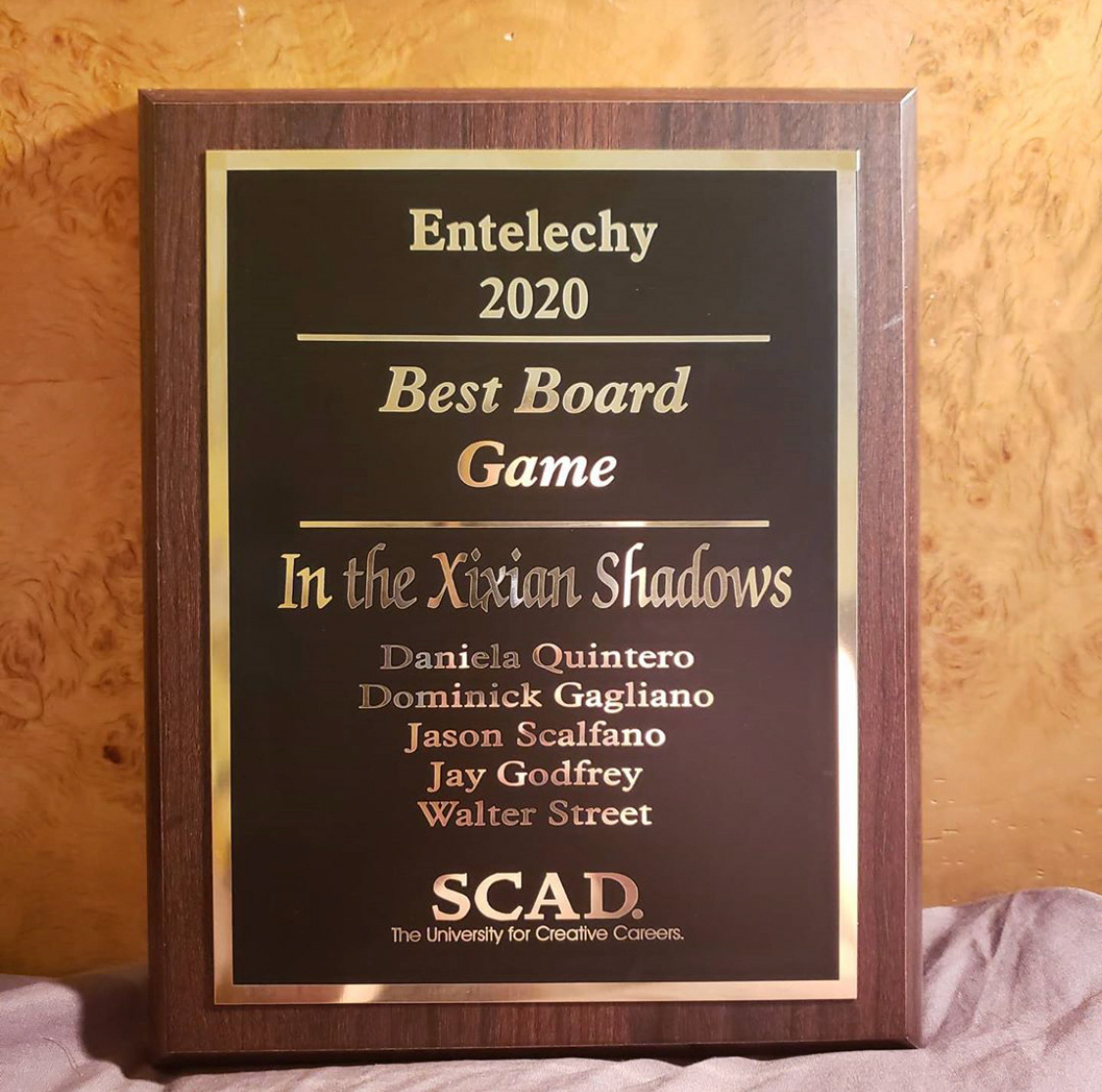 After winning Best Board Game in June, our team was confident that we had something special and we wanted to make it real. Since then, we have been meeting weekly to improve the game, create more art, add more features, and make it real. 
Stay tuned for our Kickstarter which is expected to release in 2021!