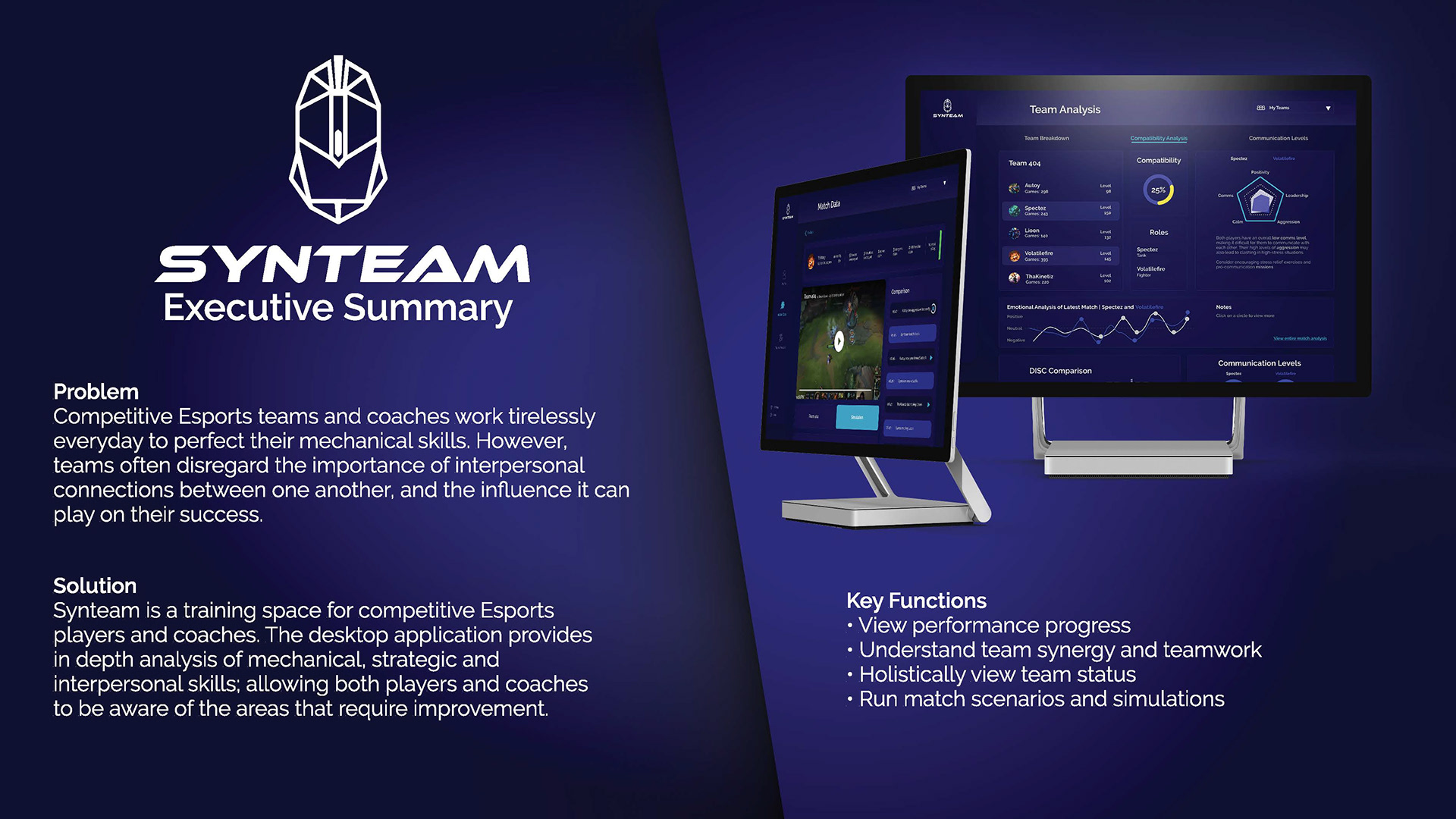 Synteam was a class project for IACT370: Information Architecture where our team of four dedicated 9 weeks to a concept that was related to digital twins.
A digital twin is a virtual representation of a physical object or system across its lifecycle, using real-time data to enable understanding, learning, and reasoning.
For this project, I had a heavy hand in our research phase due to my experience with our chosen topic of interest: Esports Teams. I lead various user interviews and user testing sessions and used this knowledge to assure that our product was relevant and realistic to our target audience. Some members of the team were not familiar with the esports industry at all so they turned to me as an industry expert. I also created our Vision Video for our final deliverables.
Phase 1: Proposal and Research
Through initial research, our team found that team-based activities could benefit the most from a digital twin product because current solutions struggle to encompass an entire team member effectively. Our team narrowed down our target audience to esports teams because half of the data is readily available through the games they play.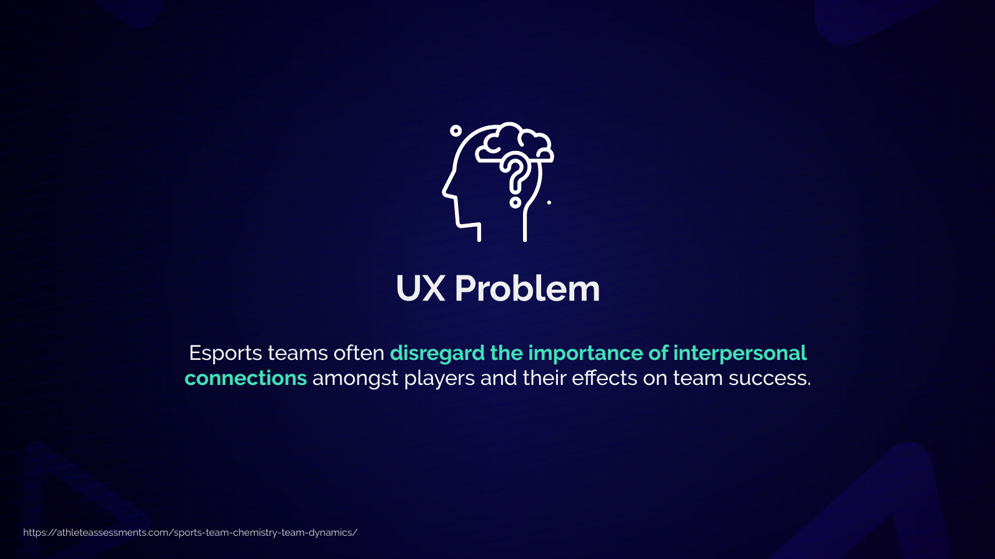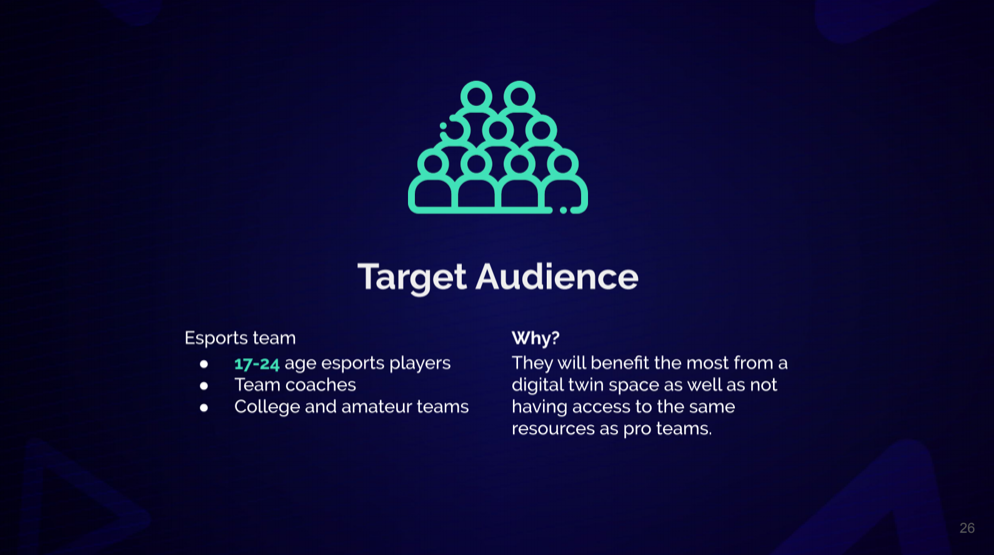 We discovered that if coaches could analyze their players more holistically and analytically, beyond just their game statistics, they could more effectively tailor their coaching to their teams.
Unlike pro-level esports teams, college and amateur teams have very little resources available to them and could benefit the most from a digital twin tool.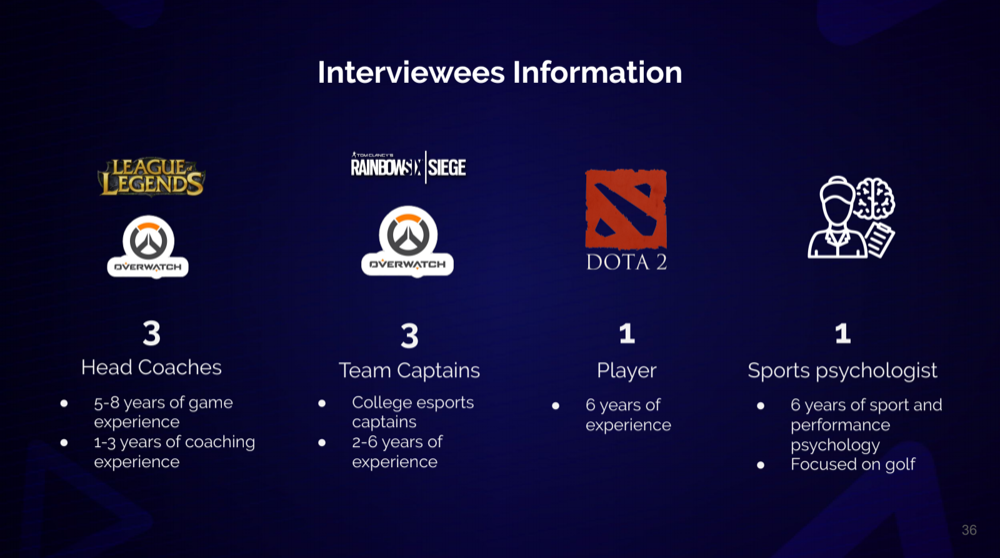 Phase 2: Concept Development
When entering concept development, we asked ourselves:
How might we introduce a digital twin technology that understands each player's personality and skills in order to provide guidance on how to improve team synergy?
We ideated 3 concepts.
Team Training
focused strongly on already existing esports teams. It was a program that helped coaches, analysts and captains identify opportunity areas for their players to improve on.

Network Platform
focused more on player recruitment. It was a database that utilized AI to build digital twins of players that recruiters can use to test compatibility between players.

Personal Training
focused on new rising players and helping them discover which heroes or characters would best fit their personalities and play-styles. Missions would offer not just in-game goals, but communication goals as well.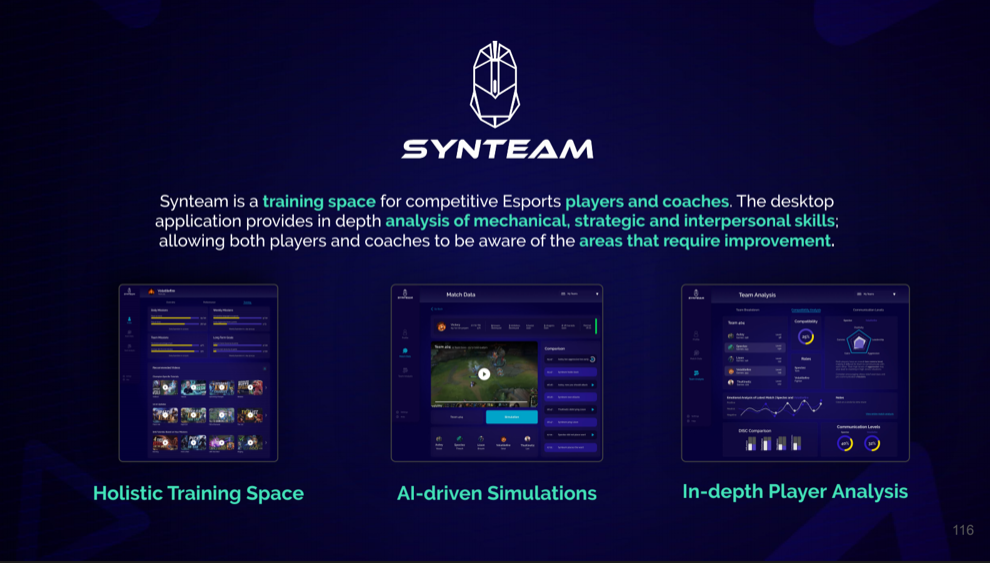 We decided to focus on already existing teams so we could dedicate ourselves to improving existing synergies. Synteam became a mixture of the Team Training and Personal Training concepts. Synteam provides coaches a way to analytically assess their players while also offering holistic training to the individual players regardless of their membership in a team.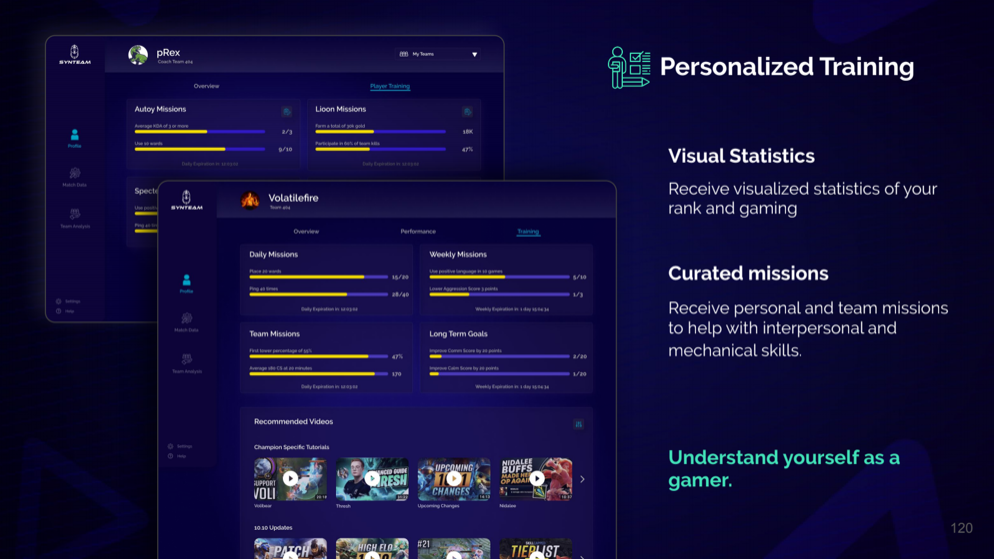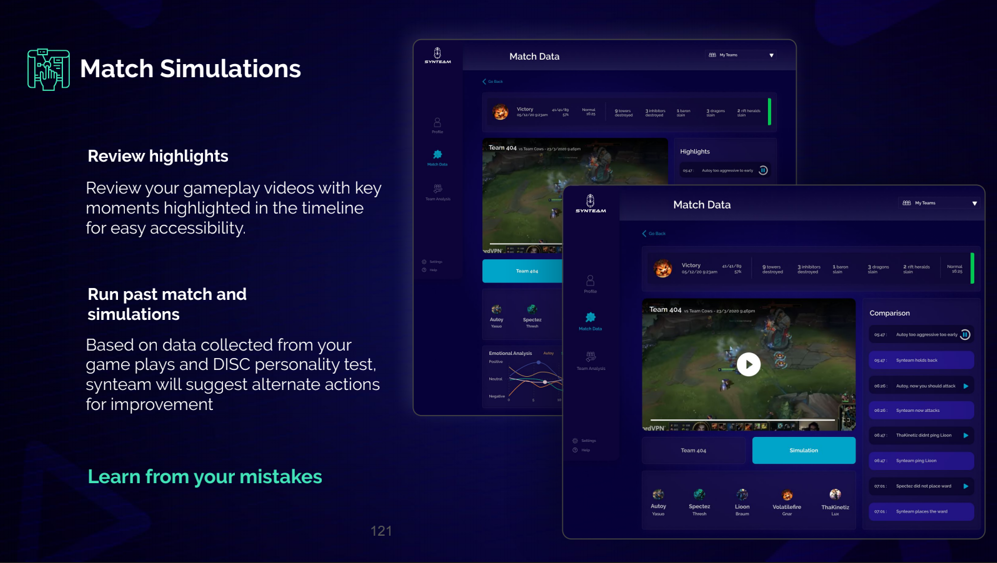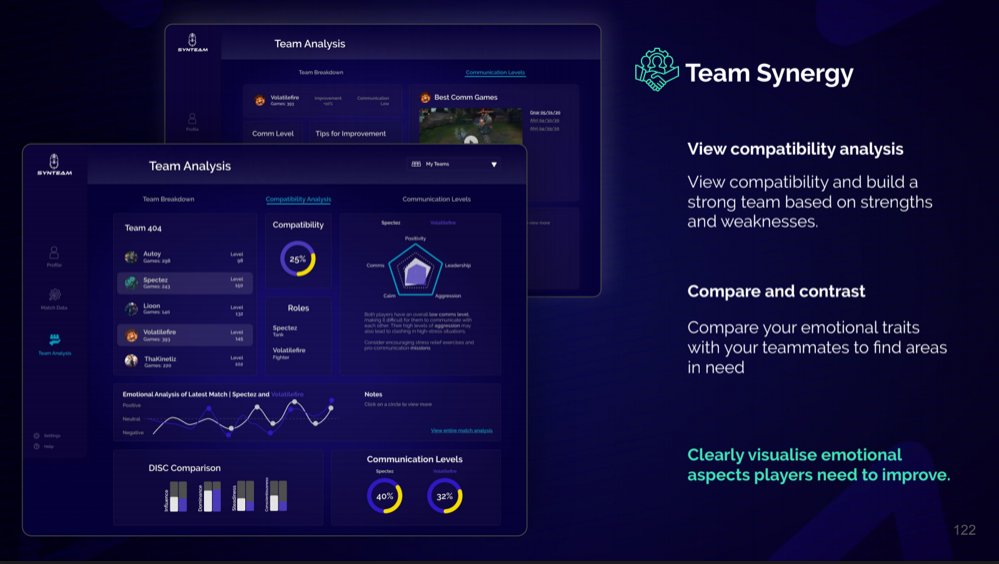 This project was completed during the COVID-19 pandemic (March 2020 - May 2020) which caused our team to be scattered across the globe while we took this class virtually. We faced difficult challenges, ranging from wildly varying time zones to performing all of our user testing virtually. Thankfully, our team did not waiver, and we were all extremely dedicated to Synteam despite the external difficulties we were facing. Through this experience, I learned that, in the end, communication is what makes or breaks a team. Since we had no way to ever meet physically, we depended on each other to maintain open communications throughout the 9 weeks to keep the project going as smoothly as possible.